As well as being a community of individuals and groups, Mountain Pilgrims is also able to support schools.
Our hope is to encourage staff and students to explore their spirituality and to support their wellbeing through outdoor experiences.
We're aware that each school will have unique resources and needs that they wish to address by engaging with Mountain Pilgrims and so what we offer can be individually tailored to your school.
Experiences
Find a selection below of the kind of experiences that we can provide:
Space to breathe
A guided session to provide some freedom and relief from the everyday. Including opportunities for awe and wonder, personal reflection and greater environmental connection
Simple wellbeing practices
Giving staff and students outdoor-based approaches for improved mental health and resilience
Pilgrimage/retreats
As part of your RE curriculum or for supporting students during key times of decision making and transition
Reflective activity resources
These can be delivered in the Cumbrian Fells or on your school site if required.
Resources
Outdoor-based Christmas Reflections
A set of 6 activities based around a playful observation of the natural world, which points towards a character in the Christmas nativity story, coming together to invite participants to reflect on themselves and the world around them – see the sample below.
This resource is for teaching staff to print off and use themselves – complete with a guide to support their delivery.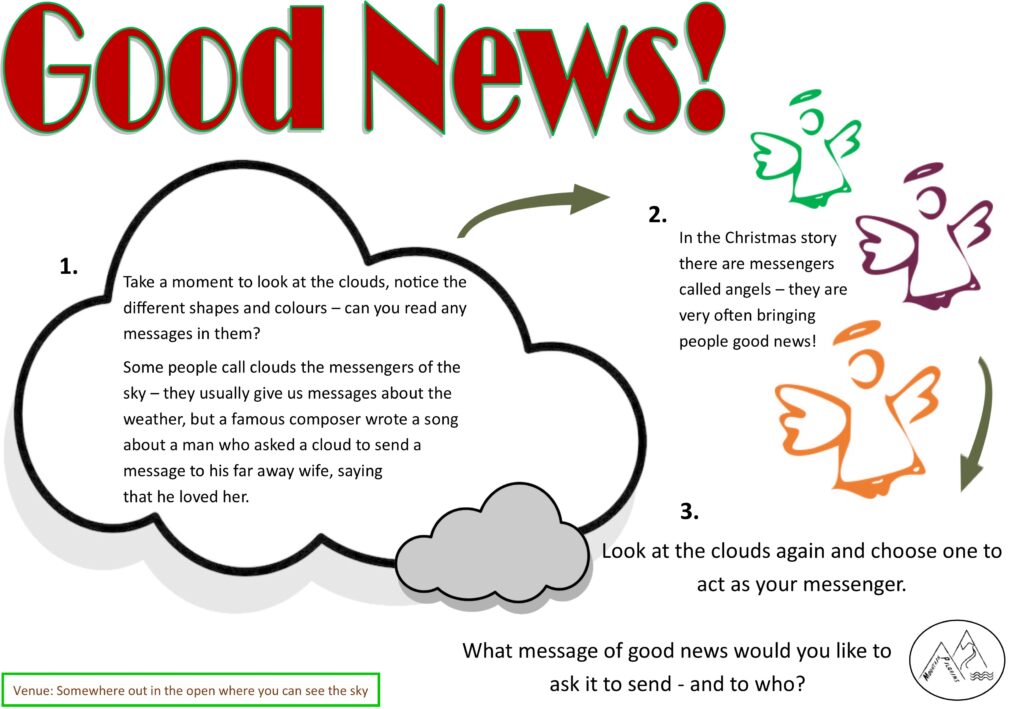 Enquire
Use the form below to request resources or enquire about other possibilities.